What is screen printing?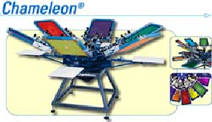 Screen printing is a printing method that involves pulling and pressing ink through a woven mesh stencil onto printable materials such as t-shirts, posters, stickers, vinyl, wood, or other material. Silk screen printing has been refined and perfected over many years of research and is now the standard for printing t-shirts and other wearable items. It is also known as silk screen printing.
Silk screen printing services
At Mark's, we use the finest quality plastisol inks to provide you with the best possible print. Our silk screening services can add your logo or design to posters, magnets, and garments of all types including hoodies, hats, and t-shirts. Our inks can be altered to sparkle, puff up, or glow in the dark, producing a range custom print screening effects. The end result is an accurate and durable ink print on your material of choice, perfect for logos and other promotional imagery or text. Screen printing leaves a soft touch finish on your garment that will last longer than the shirt itself!
Pricing for screen printing is determined by the following factors: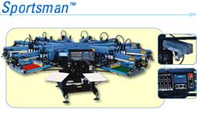 Number of colours in your design
Number of locations to be printed.
Quantity of items being printed
The colour of the garment
The size of the picture being printed
Pantone Matching Systems
We can provide accurate pantone matching. If your company uses a specific colour or shade, provide us with the PMS number, and we can match it.
Note: This may lead to additional charges if the colour is difficult to produce.
Art Work Specifications for Screen Printing
The better quality image you provide us with, the better your print will look. Ideally, we would like Vector art in the formats: EPS, AI, CDR, PSD, TIF and JPG. If your image is a JPG or TIF, or any other Raster Image format, it should be at 100% size at no less than 200 dpi. In order to reduce artwork times, it is ideal to provide us with the best artwork you have.
Contact us to organize your company or group discount for screen printed garments, Jeremy Bekar: (604) 916-8226.